Ski Harness
Ski Harness
$ 44.99
MINI-OX SKI HARNESS
The MDXONE mini-OX is a 5 points ski harness.
Includes:
A removable seat harness that offers extra support for your little one.
A Grab handle to pick up your little skier off the snow or to help out going on/off the chairlift.
A 9'static rope with two bungees, the bungees offer a smooth stop and eliminates the need of a second rope.
SAFETY FIRST: Reflective Logos and elastic pouches to secure the extra straps. Dimensions: 10''H x 8''W.
MAX WEIGHT UP TO 45LBS.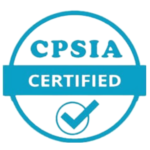 Details